Designing Ethical Tech: We developed, along with Professor Aria Chernik, a "Designing Ethical Tech" class at Duke focused around exploring technology ethics and culminating in creating ethical tech curriculum for Durham public schools and for open-source consumption.
Research: We engage numerous research assistants in various streams of research with Duke Law School, the Sanford School of Public Policy, and at other collaborator universities. Our RAs have done research on facial recognition technology law, ethical tech in healthcare, and on Clearview AI. Please reach out should you wish to get involved!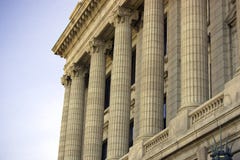 Public Training: We develop training modules to understand the role AI and other technologies play in our courts, in collaboration with the Duke Center on Law & Technology. In past years, we developed a training module for federal judges to learn about risk assessment algorithms (RAAs) used in the criminal justice system for bail allocation and sentencing. We then created additional modules for ethical tech trainings of public defenders.
Ethical Tech Talk: We run the Ethical Tech Talk blog, publishing bite-size 'think pieces' from experts spanning industry, government, academia, and the general public. We strive to explain complex topics in nuanced yet understandable analysis.
Ethical Tech at Universities: We host workshops at Duke University, bringing together university administrators, academics, and graduate and undergraduate students to facilitate building ethical technology topics into college coursework and ensuring ethical uses of technology at universities writ large.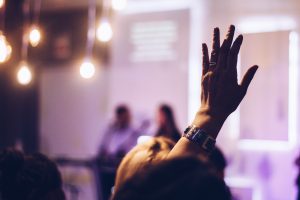 Ethical Tech Speaker Series: We host events at Duke University on topics including data privacy, cybersecurity, and machine learning bias. In Spring 2019, we hosted a conference on the ethics of emerging technologies in collaboration with Duke's Kenan Institute for Ethics and its Initiative for Science & Society.